17th Annual International Sea-Bean Symposium
and Beachcombers' Festival

2012 Symposium Slide Show
Symposium Video
- by David McRee
Visit his website at
:
Blog The Beach - Florida beaches in words, pictures and video
Lodging
in Cocoa Beach and the vicinity of the Symposium
Download, print and distribute the
Symposium 2012 Flyer!

Flyer by Nan Rhodes of
www.BeachBeans.com

The 2012 Symposium
T-Shirt Design
by Dawn Witherington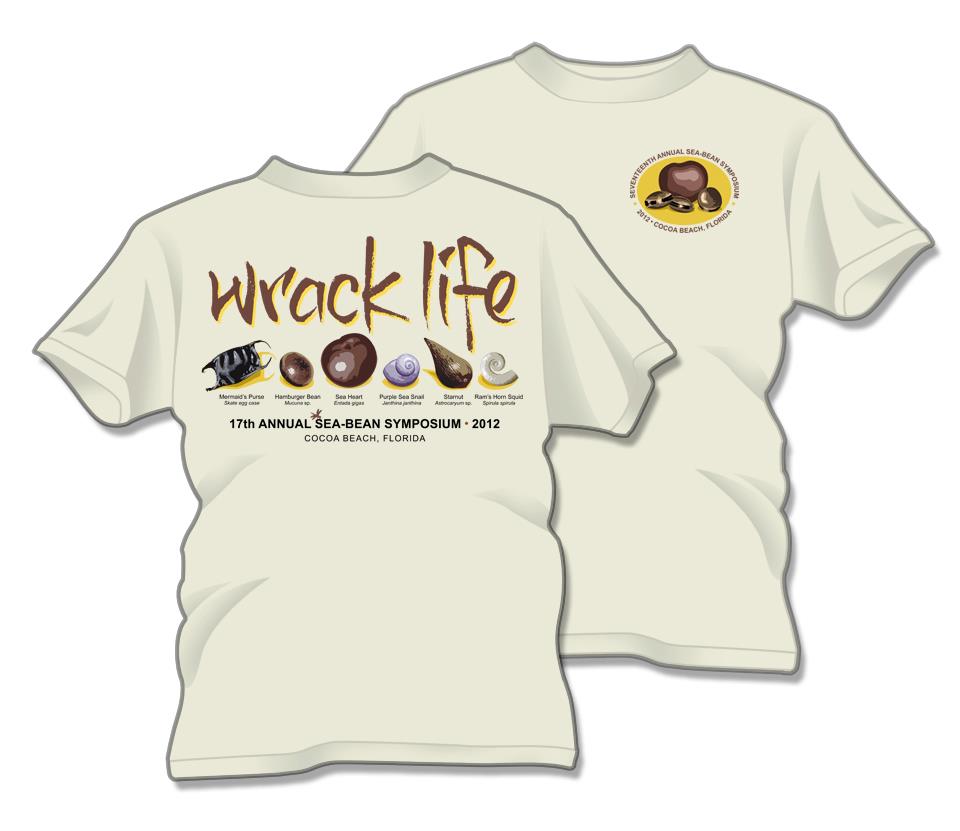 Click the image for
larger view
of the T-shirt

This Sea-Bean Symposium includes displays on sea-beans and other beach "stuff",
as well as presentations, identification sessions, door prizes,
sea-bean jewelry
,
Books:
Sea-Beans from the Tropics
and
The Little Book of Sea-Beans
and
Florida's Living Beaches
, and
Cathie Katz's
The Nature of Florida's ...
series
Events: &nbspthe Bean-a-Thon contest, odd bean contest, raffles, door prizes and much more!
Displays and sales tables also onsite from
Krieger Publishing Company
,
www.BeachBeans.com
and
www.FloridaBeachBasics.com

Check out
last year's (2011) symposium!
To prepare for your visit to the symposium and Florida's beaches, check out this
one page
Simple Guide to Florida Sea-Beans

or the online
Sea-Bean ID Guide

Return to Top

17th Annual International Sea-Bean Symposium, 2012
ALL web pages © www.seabean.com --- All rights reserved.
ALL photos © www.seabean.com or other photographers individually credited.
Use of ANY photo without written permission is prohibited!