16th Annual International Sea-Bean Symposium
and Beachcombers' Festival

Keynote Speakers: Blair and Dawn Witherington
"
Georgia and the Carolinas, a Beachcombing Odyssey
"
Symposium details and schedules are HERE!

also:
Odd Bean Contest rules

Lodging
in Cocoa Beach and the vicinity of the Symposium

The T-shirt design this year is by
Dawn Witherington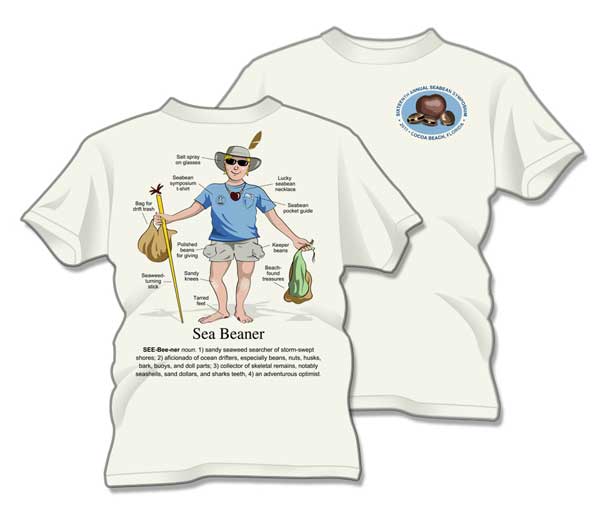 Click on above image for a larger version AND check out the T-Shirt Order Info & Travel Info



This Sea-Bean Symposium includes displays on sea-beans and other beach "stuff",
as well as presentations, identification sessions, door prizes, sea-bean jewelry,
Books: Sea-Beans from the Tropics and The Little Book of Sea-Beans and Florida's Living Beaches, and
Cathie Katz's The Nature of Florida's ... series

Events: &nbspthe Bean-a-Thon contest, odd bean contest, raffles, door prizes and much more!
Displays and sales tables also onsite from
Krieger Publishing Company
,
www.BeachBeans.com
and
www.FloridaBeachBasics.com

Check out
last year's (2010) symposium!
To prepare for your visit to the symposium and Florida's beaches, check out this
one page
Simple Guide to Florida Sea-Beans
or the online
Sea-Bean ID Guide

Return to Top

16th Annual International Sea-Bean Symposium, 2011
ALL web pages © www.seabean.com --- All rights reserved.
ALL photos © www.seabean.com or other photographers individually credited.
Use of ANY photo without written permission is prohibited!