Mancala and other
"Count and Capture" Game Boards

The photos shown below are from past auctions on eBay by user ID: bwananick
and are provided here with Nick's permission.
Visit bwananick's ebay Store

Page 1 | 2 | 3 | 4 | 5 | 6 | previous



East Africa (Tanzania) MANCALA/ AWALE/ BAO Game board.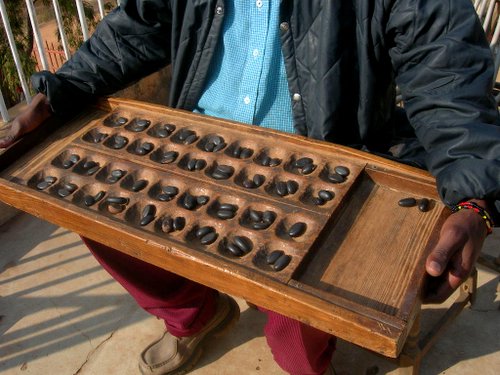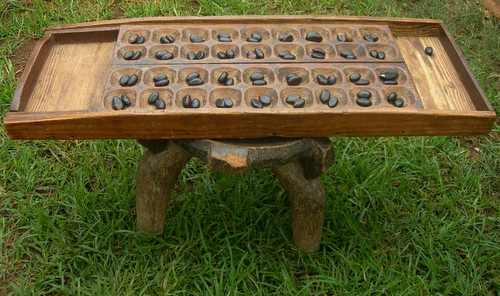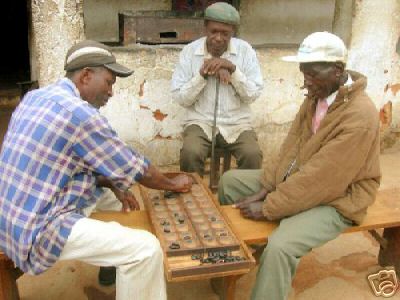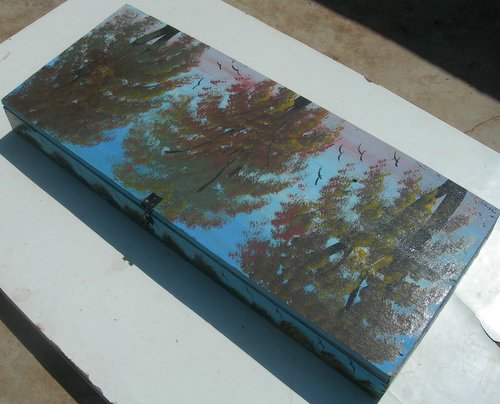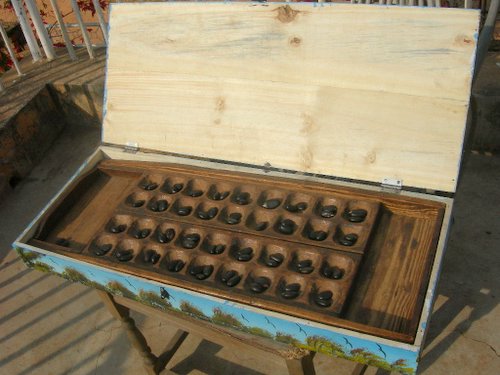 Mancala (Bao) Board from East Africa (Tanzania). This is an old piece - at least 30 years (according to the old men in the picture). It has been used outside a drinking club in Kihesa since Nyerere was President. The storage case for this item is a new wooden box painted by resident artist, Mr. Simiga.

Bao is what we call a mancala game. Mancala is the term to denominate games with one shared characteristic: moves are not executed as in chess or checkers, instead moves are executed by sowing seeds (or other playing pieces) into holes. Mancala games occur mainly in Africa and Asia, and in parts of the New World settled by natives of those regions.
Sold on eBay by user ID: bwananick

East Africa (Tanzania) BAO/ MANCALA/ AWALE Game board.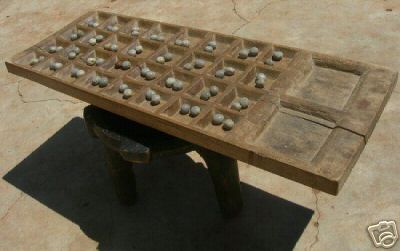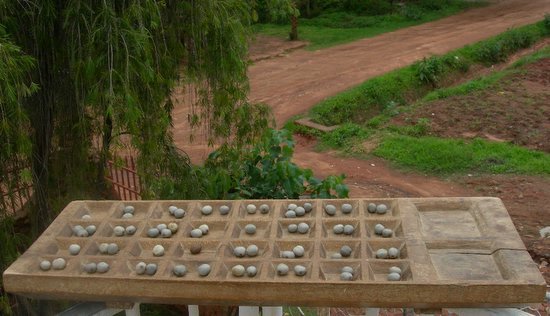 This is the identification mark on the side of the Bao. It stands for Sanga Paper Mill (Mgololo). This mill was opened by Julius Nyerere in the 1970.s and closed in 1990.s, when the Bao was sold as part of the asset recovery. Mgololo Paper Mill has recently been purchased by a Kenyan Man as part of the Government of Tanzania's privatisation programme, and the factory is operational once more.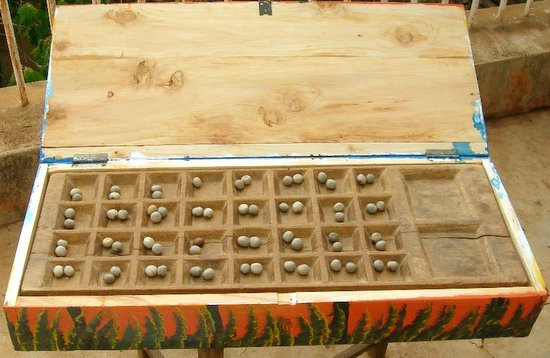 Mancala (Bao) Board from East Africa (Tanzania). Made out of a tree called Mtoo - an indiginous tree to the southern Highlands of Tanzania. This is an old piece - at least 30 years. It is from the Paper Mill in Mgololo (Mafinga) - at least 25 years old. Since the Paper Mill's closure in the 1990.s, the Bao has been used by a Man's drinking club in Iringa town.
Sold on eBay by user ID: bwananick

Return to Top