The 2022 Sea-bean Symposium
was held October 14 & 15.

This event will be held at Menard Hall, 3302 Avenue O, Galveston, Texas

The symposium is open to the public and absolutely free!

From Kayrene: The 27th Annual Sea-Bean Symposium and Beachcombers' Festival is next Fri, Sat., Oct. 14th, 15th at Menard Hall. Schedule below. We have amazing speakers and displayers lined up for you..... and it's FREE!
Need to knows are: The Mike Burnett Award, in memoriam to superb beachcomber, Mike B., will be presented for the first time!

Bring your MOST UNUSUAL beachcombed item, (found in the last year) (or a photo of the item), and compete for the one of a kind award.

Parking: on 33rd St., or on Avenue O, in the church lot across the street, or any of the side streets. Limited space is behind Menard Hall.

We will have our annual Sharing Table, so be sure to bring some cool beach finds with you and Trade them out on the Sharing Table!
See you there!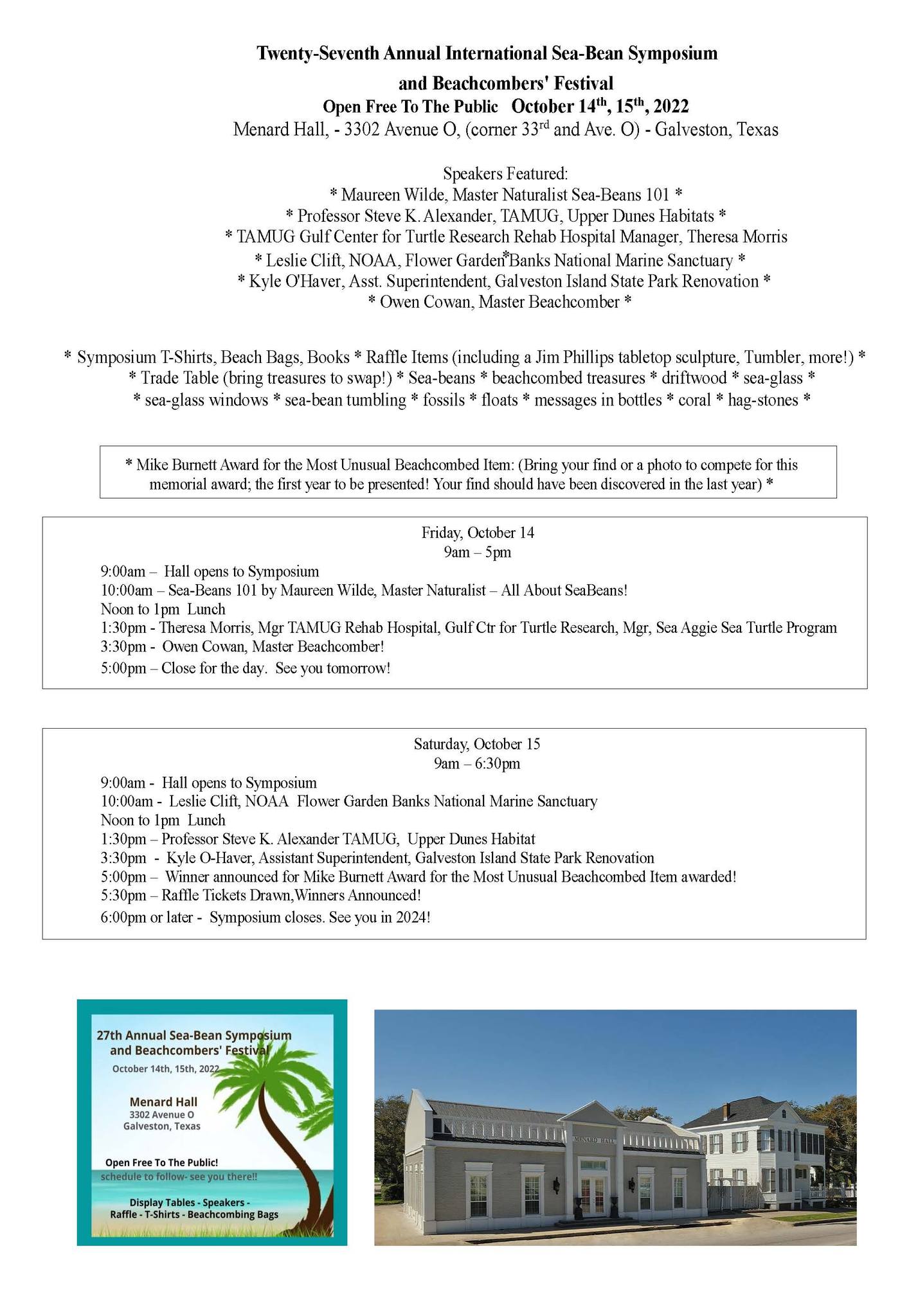 The 2021 Symposium would have been held in Florida but the event was cancelled.
The 2020 Symposium would have been held in Texas but the event was cancelled.
The last Seabean Symposium, the 24th, was held in Cocoa Beach, Florida, in 2019
The prior Seabean Symposium, the 23rd, was held in Galveston, Texas, in 2018