Sea-Beans of Tobago
The following seeds were collected on a beach nearby Speyside
on the Northeast end of the Caribbean island of Tobago
All photos courtesy of Detlef D. ("Det"), from Germany

Point to a seed and it's name will pop up!
Click a seed and you MAY be taken to a page specifically for that seed.

Sandy beach nearby Speyside, Tobago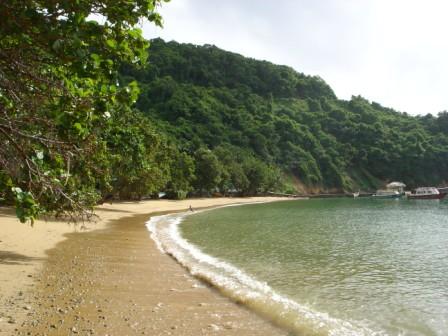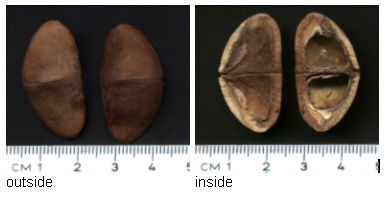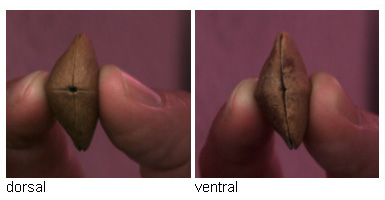 Thevetia peruviana, Mexican Oleander or Yellow Oleander
The fruit outside is hard and woody and on the more rounded side there is a small hole, maybe a micropyle?
The fruit dimension is round about 3 cm in length, 1.8 cm in width and 1.5 cm in height.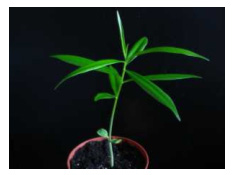 It was put it into earth and after a while two seedlings were growing up.
One of the seedlings is pictured here.

Return to Top