Desirable Sea Beans of South Texas Beaches
Mike Ley's
2018
chart of "
Desirable Sea-Beans of Texas ...and Probabilities of Finding Them

" in pdf format.
Compare the probability numbers on the above 2018 report with the previous
Jan. 2016 version
.
Note that "desirable" beans are those sea-beans that were determined to be "desirable" by Mike Ley.
Mike states:


"I've been collecting seabeans since 2008 and keep excel spreadsheet records of all the beans I've collected. I keep track of when, where, what kind, how many of each species each time out. I don't pick up and keep all of the seabeans I see out there..........i.e. palms, blister pods, almonds, walnuts, lotus, brains, etc......... The fifteen seabeans included in my chart are ones I consider "desirable" and I pick up EVERY one I find..........so the numbers and probabilities are accurate for these species. And the numbers are based on ONLY beans found in Texas. I did not include beans I've found in other states. I updated the chart in January 2016 to include 17,831 of the "desireable" seabeans I've collected in Texas through 2015."


The 2018 version of the chart was created on Jan. 1, 2018 and included data from over 20,000 sea-beans.
Compare with Christopher Boykin's
"Desirable Sea-Beans of Florida ...and the Probability of Finding Them"

2018 Probabilities Chart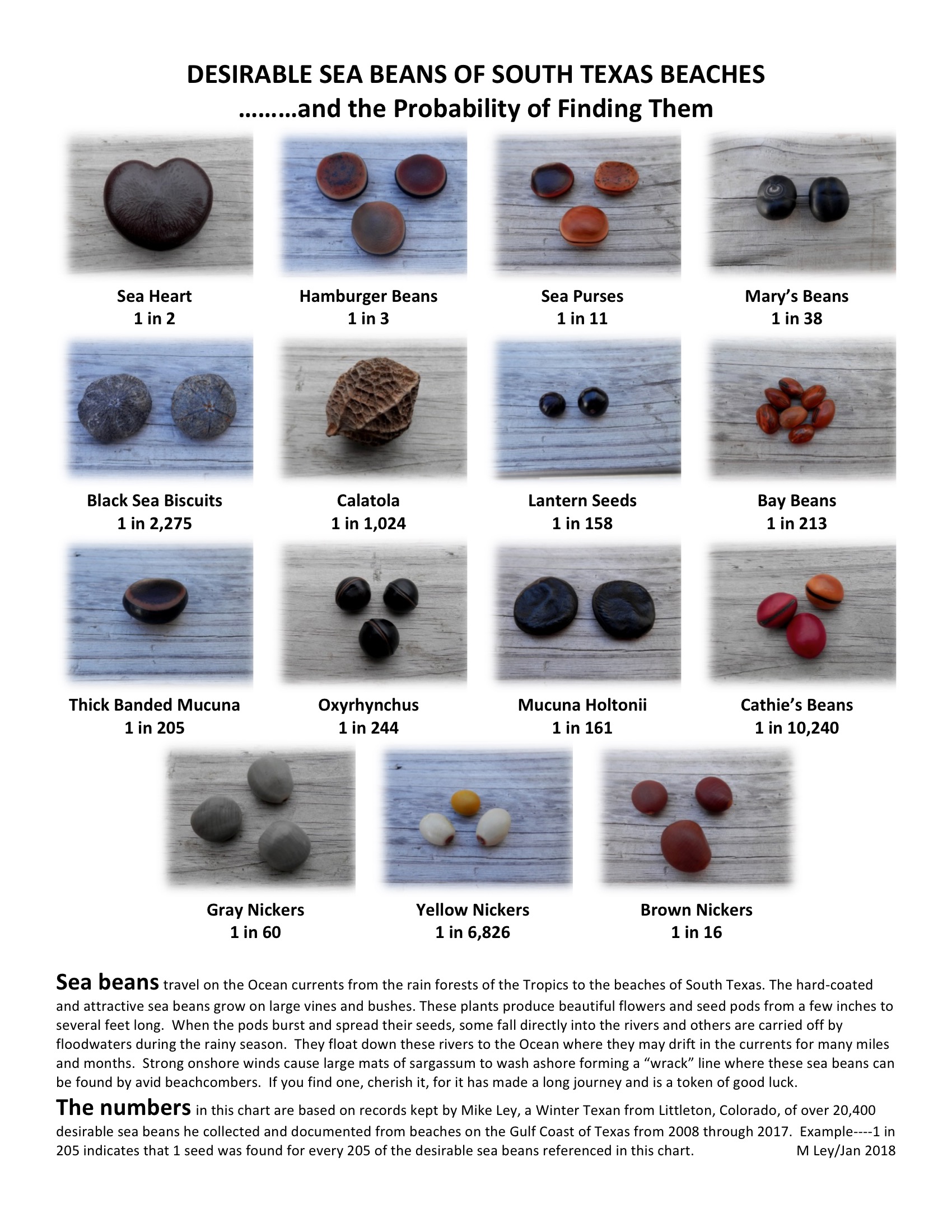 Return to Top