Sea-Beans of Mexico - Mayan Beach Gardens

The following drift seeds are from the shores of Mexico, accessible via your stay at the
"Mayan Beach Garden" in Jardin, Playa Maya.
(Also see their sea-bean page: Beach combing, Sea-Beans and other Beach Treasures)
This resort is located in Mexico's Costa Maya, Mahahual/Majahual area:
the southern Yucatan coastal region of the Mexican Caribbean
that extends from the border of the Sian Ka'an Biosphere Reserve in the north to Belize in the South.

A comprehensive checklist of sea-beans from this area isn't available. Therefore, what is presented is a few pictures from
beaners who have visited this area so that you may get an impression of what is easily available. ENJOY!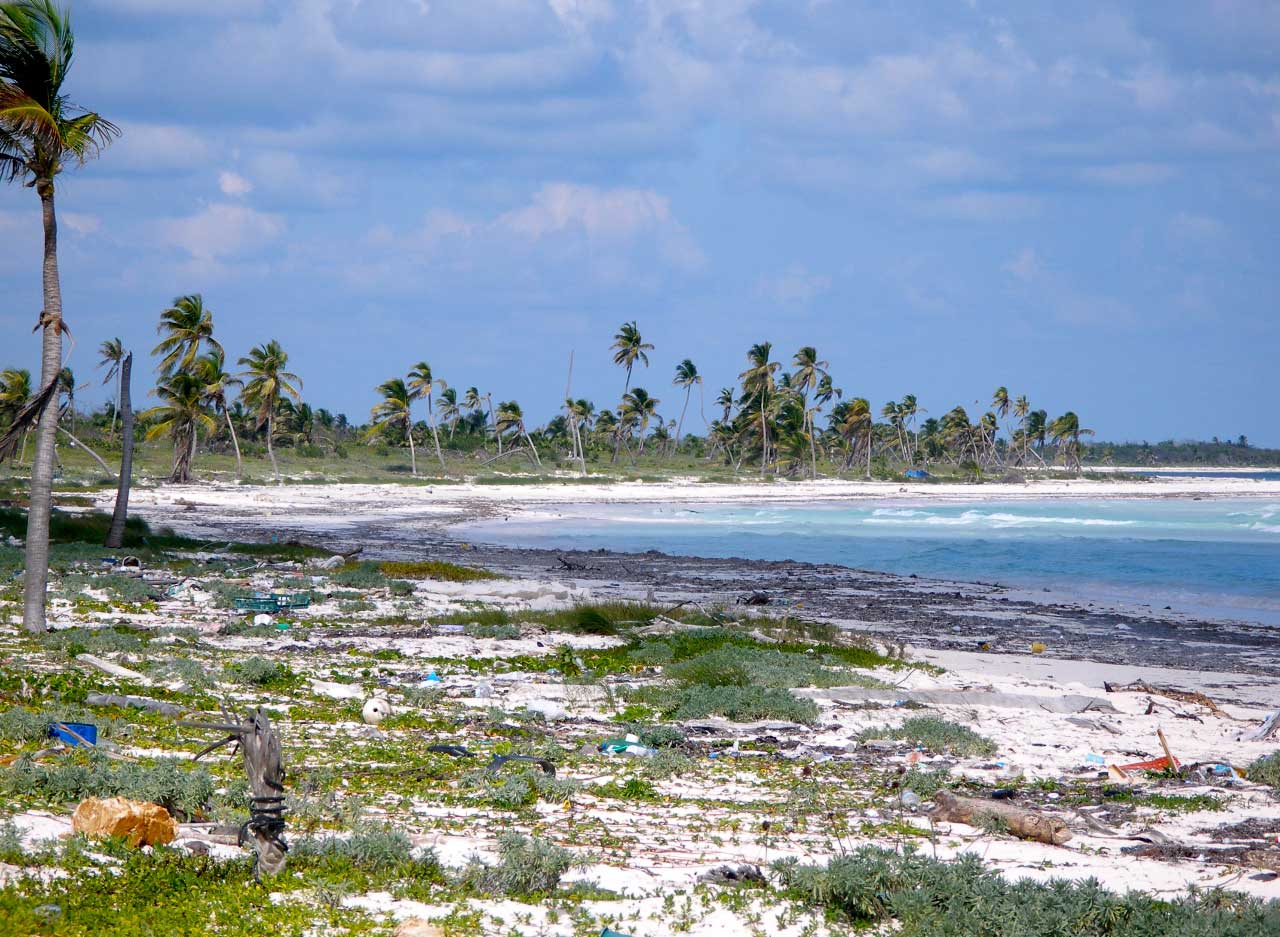 The beach on the south end of the Sian Ka'an Biosphere Reserve... note the wrack line that contains the sea-beans!
Photo: Nan Rhodes,
www.BeachBeans.com
(polished sea-beans, sea-bean jewelry, travel documentaries)
This photo was taken three months after hurricane Dean made a direct hit on the area.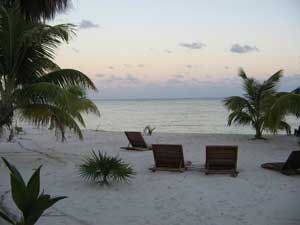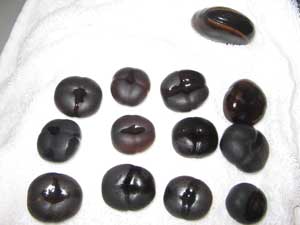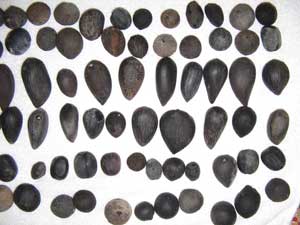 The beach (left),
Mary's Beans
(center) and a variety of sea-beans including many
Starnut Palm
and Oil Palm seeds (right).
Photos: Alice Lowe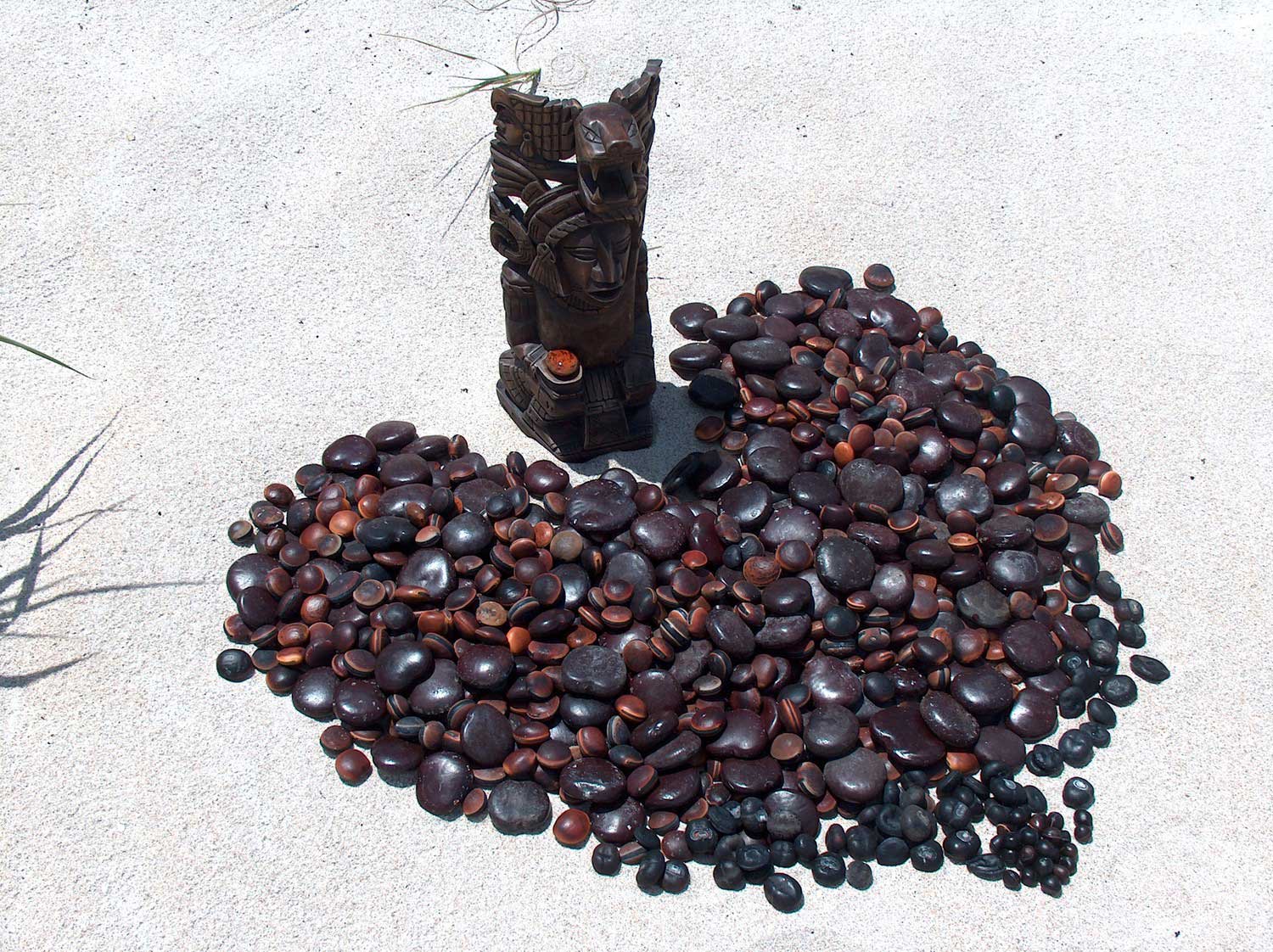 Click the above image for a higher resolution (1500 x 1122) view! (325 KB file)
For a still higher resolution image (2608 x 1952),
click here
(2 MB file)
Photo: Sherri Bryant, "
The Eclectic Ocean
" (Sea-bean jewelry)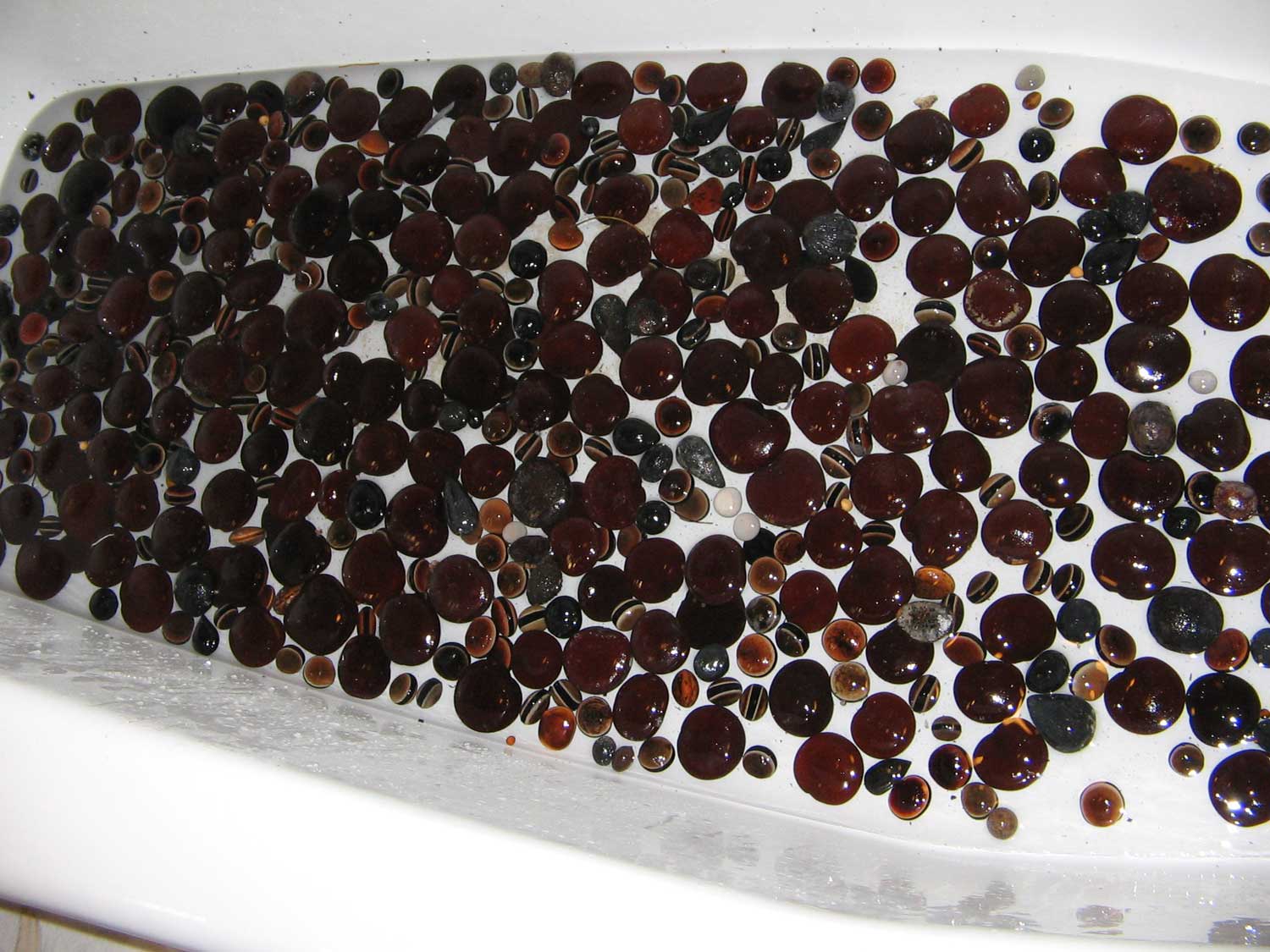 After weeks (months!) of
tumbling
at home, beach treasures are converted into shining beauties
that will look like these wet beans floating in the bathtub!!! ...perhaps to end up in one of Alice's "
Bean Bowls
".
Photo: Alice Lowe. Click the above image to view a higher resolution image.

Links
Mayan Beach Garden: main "home" page and their sea-bean page