Blister Pod
Sacoglottis amazonica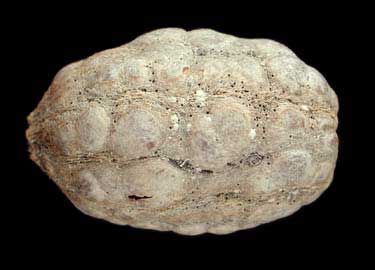 As its name implies, the source of this fruit is from small trees growing primarily around the lower reaaches of the Amazon River.
Interior of the Blister Pod,
Sacoglottis amazonia
.
Left
:
cross section, showing "blister" cavities; Right
:
longitudinal section removed, showing one of the two seed cavities

Various shapes and sizes of Sacoglottis amazonica
Upper left fruit = 21 X 27 mm; Lower right fruit = 38 X 46 mm.

Various stages of decomposition of Sacoglottis amazonica
Upper row of specimens have some outer soft tissue remaining.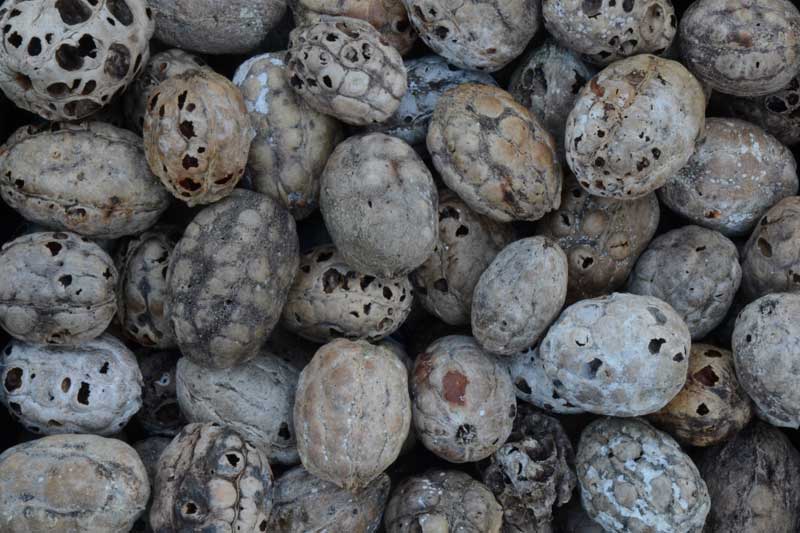 Collage of drifted specimens of
Sacoglottis amazonica
, showing a variety of states of decomposition.
All have lost the soft outer covering of the fruit.

Links
See also:
Sacoglottis gabonensis
and
Sacoglottis cf. costata
See also:
Why Sea-Beans Float

Return to Top

A Sea-Bean Guide: Blister Pod (Sacoglottis amazonica)
ALL web pages © www.seabean.com --- All rights reserved.
ALL photos © www.seabean.com or other photographers individually credited.
Use of ANY photo without written permission is prohibited!