SEA-BEAN JEWELRY


Sea-beans, especially polished ones, are highly desirable as articles of adornment in the form of sea-bean jewelry.
See below for a couple pieces of jewelry-related items constructed from sea-beans.

For contemporary jewelry and other sea-bean items for sale, see: Examples For Sale!


The lockets pictured below are made from Seahearts,
Entada gigas
.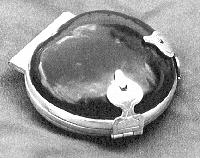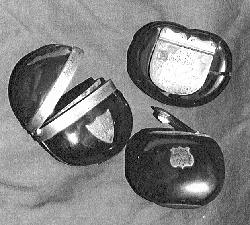 The Coco-de-Mer or "Double Coconut"
(A) opened fruit
(B) finished jewelry boxes




Note the polished nature, the hinges, and cut lines of the beans in the image on the right.
Coco-de-Mer images taken from: Gunn & Dennis, 1976;
The World Guide to Tropical Drift Seeds and Fruits

Links

Return to Top

Sea-Bean Jewelry
ALL web pages © www.seabean.com --- All rights reserved.
ALL photos © www.seabean.com or other photographers individually credited.
Use of ANY photo without written permission is prohibited!