In Memory of Cathie Katz
May 14, 1948 to Nov. 22, 2001




Dedications


This dedication to Cathie Katz from "The Drifters" is engraved in a brick in the sidewalk of the new Melbourne Beach (Florida, USA) Public Library. This location is less than a mile from Cathie's house, and where she walked everyday.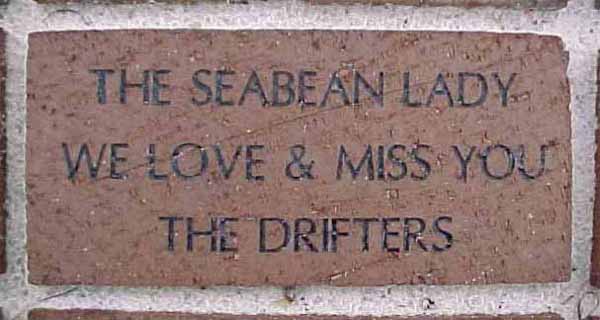 Return to Top

In Memory of Cathie Katz... dedications
ALL web pages © www.seabean.com --- All rights reserved.
ALL photos © www.seabean.com or other photographers individually credited.
Use of ANY photo without written permission is prohibited!