Sea-Beans of Benin, West Africa
Benin is a country in West Africa which has a border on the South Atlantic Ocean.
This page features drift seeds from Cotonou, a city on the coastline, adjacent to miles of beaches!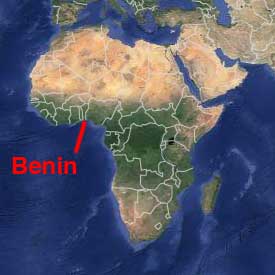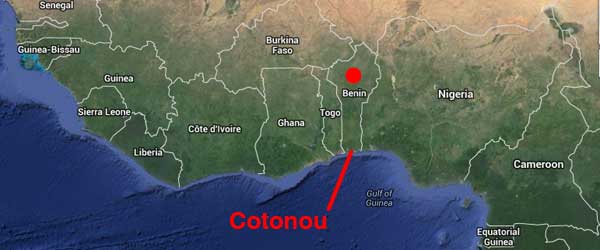 All maps modified from, and courtesy of
Maps.Google.com

The following chart of "
Sea Beans of Benin (West Africa)
" is also downloadabe as a
PDF document
© Ruud van der Helm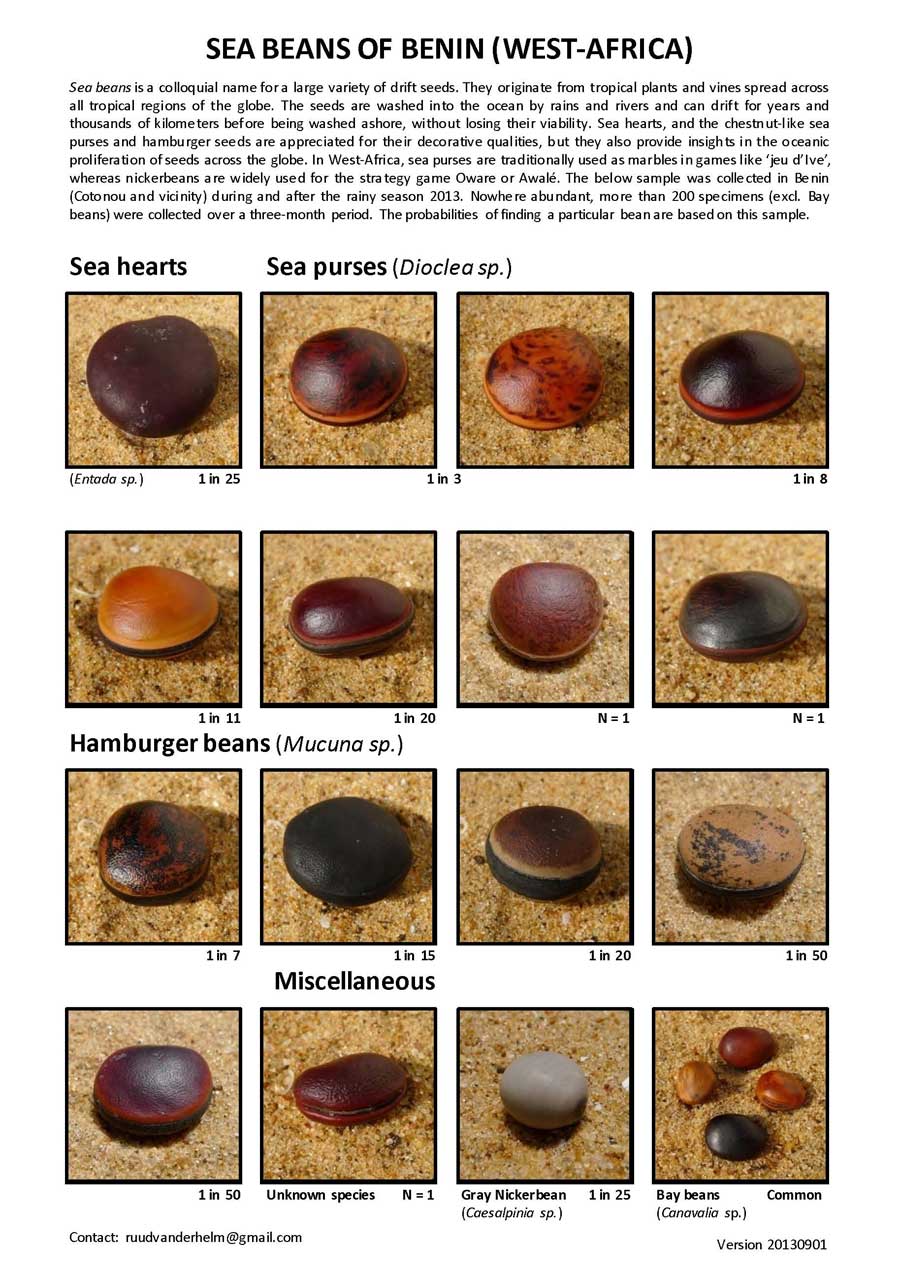 Photo: ©Ruud van der Helm
Identification possibilities, listed by row number (top to bottom) and column number (left to right)
Names provided are possible IDs only. Feedback and correction is welcome! Email me:
Sea-Beans of Benin might be expected to be similar to those drift seeds also found in SE USA and throughout the Caribbean.
A map of the South Atlantic Ocean shows the
North Brazil Current
heading northward across the North Brazilian coast of South America.
This current splits to form the
Caribbean Current
heading through the Caribbean and toward the Southeastern USA,
AND also forms the the
North Equatorial Counter Current
heading eastward toward West Africa.
The equatorial current then forms the
Guinea Current
entering the Gulf of Guinea and across the beaches of Benin!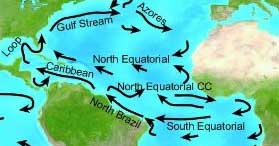 Photo:
World Cruising Wiki

Links