Tropical Almond
Terminalia catappa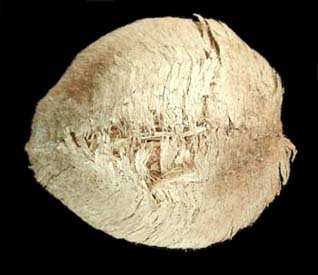 This seed is perhaps one of the more commonly found sea-beans washed ashore in Florida (USA). It is very light, floats well, and is persistent. However, as is shown below, they do degrade with time and this species can thus be found in various degrees of degradation such that they may initially be thought to represent different species.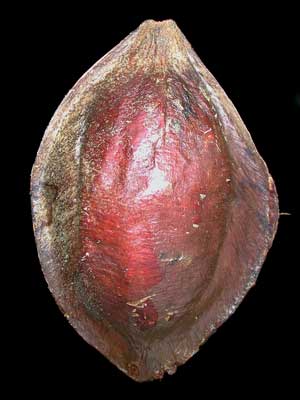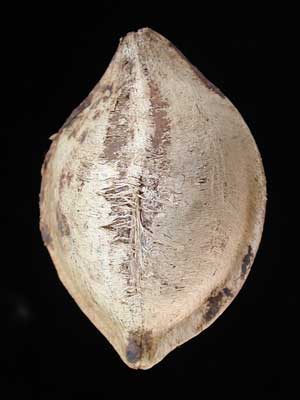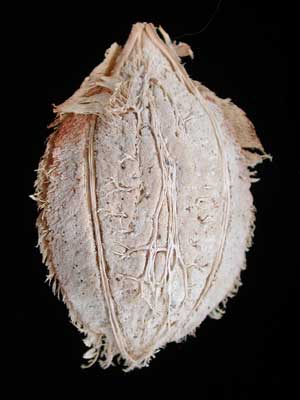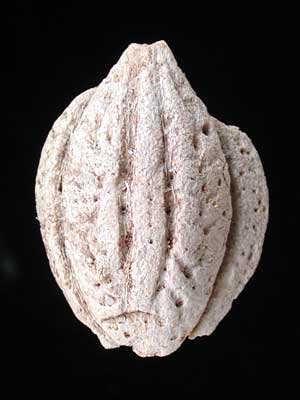 This series of images shows varying levels of degredation.
From left to right
:
a fresh seed to one that has been "well weathered".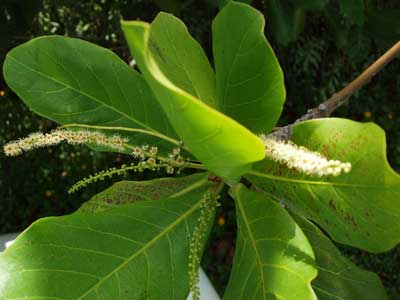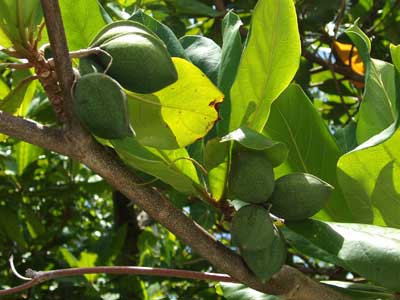 Flowers and seeds growing on the Tropical Almond tree.
Photos: M. Canada

Links
USDA Plants Profile
Terminalia Catappa L. - TROPICAL ALMOND
- TropiLab, Inc.

Return to Top

A Sea-Bean Guide: Tropical Almond (Terminalia catappa)
ALL web pages © www.seabean.com --- All rights reserved.
ALL photos © www.seabean.com or other photographers individually credited.
Use of ANY photo without written permission is prohibited!