Red Mangrove
Rhizophora mangle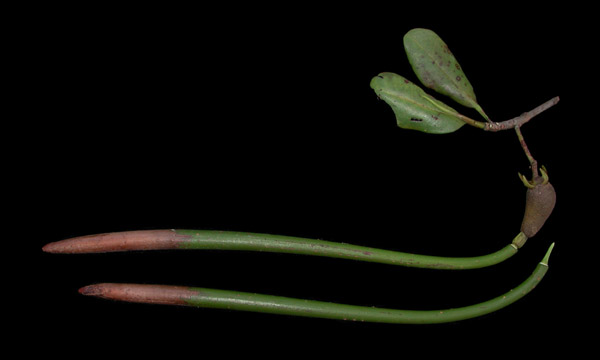 Red Mangrove propagules

Red, White, and Black Mangrove Leaves
(left to right; topsides)

Red, White, and Black Mangrove Leaves
(left to right; undersides)

Red Mangrove flower

Red Mangrove, floating propagule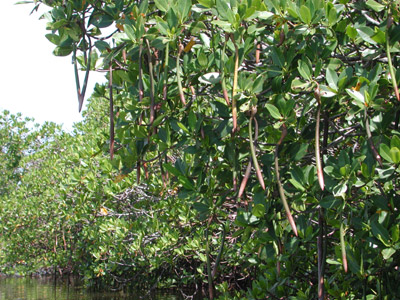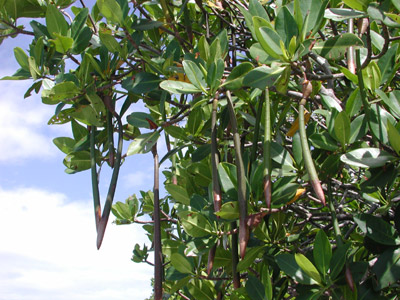 Red Mangrove propagules on the tree.

Links
Field Guide to Florida Mangroves
Erosion-Fighting Mangroves Take Root
- article in Florida Today (newspaper).
This article features one of our
"Drifters"
, Nan Rhodes of
www.Beachbeans.com

Return to Top

A Sea-Bean Guide: Red Mangrove (Rhizophora mangle)
ALL web pages © www.seabean.com --- All rights reserved.
ALL photos © www.seabean.com or other photographers individually credited.
Use of ANY photo without written permission is prohibited!