Red Horse Eye Bean
Ormosia coutinhoi

This seed obtained by Mark Bartlett via purchase of an
"Amazon Necklace" on eBay.

Maximum dimensions of this seed are
34.2 mm wide and 16.4 mm thick.

This particular seed is thicker, for its width (i.e., more inflated), than the thinner (i.e., more compressed) bean shown from Little Cayman Island.


Side angle view, showing the narrow hilum and its limited extent (less than half way around the seed; see image below), along with the inflation and curvature of the seed.
This species is rarely collected as a drift seed... but it does happen!
The tree exists in Northeastern South America and is commercially harvested in Guyana.
The seed may float down tributaries to the Amazon River or Orinoco River and then out to the sea.
This species is not listed in either the
World Guide
or
Sea-Beans From the Tropics
Other common names:
Aguitin, Buiuss, Korokororo, Neko-oudou, San Martin Blanc
, and
Tento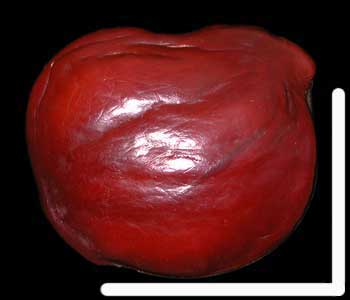 White bars indicate the extent of the hilum on the seed,
extending less than half the circumference of the seed.

The following images, by Julie & Al Renneisen, are of an
Ormosia coutinhoi
seed that they collected
from the shores of Little Cayman Island, south of Cuba.
Seed size: 1.68" x 1.50" and 0.625" (= 5/8") maximum thickness.
1.68" = 42.7 mm maximum width.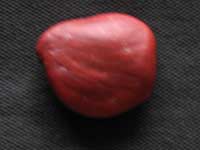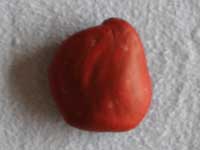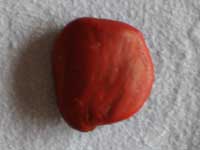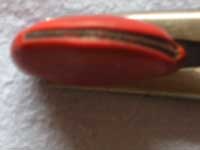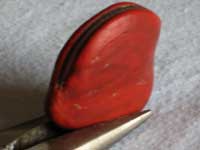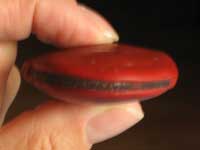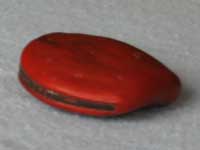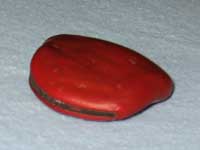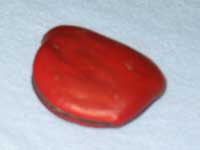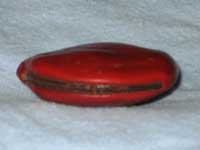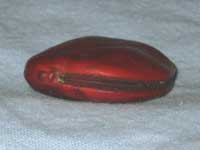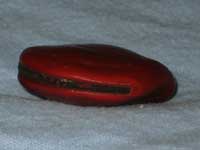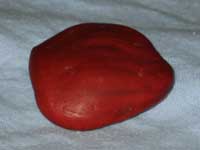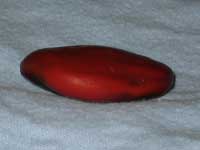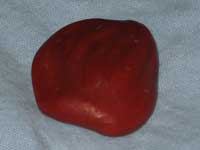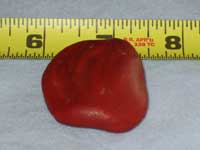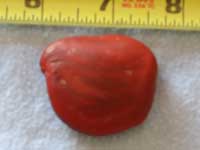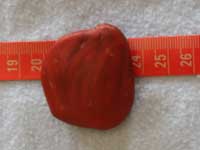 Ormosia coutinhoi
from Little Cayman Island, centered, along with other seeds
(
Entada
,
Mucuna
, and
Dioclea
) for size comparison.
(photos: Julie & Al Renneisen)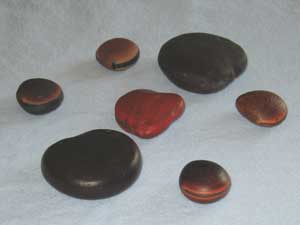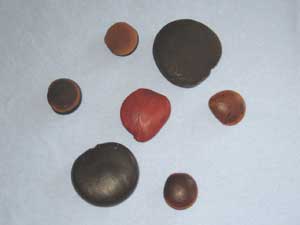 Links
For
text
and
graphics
about this seed, see the book
:
Major Timber Trees of Guyana, A Field Guide
, by A.M. Polak, 1992,
Tropenbos Series nr. 2. The Tropenbos Foundation Wageningen, The Netherlands. Veenman Drukkers, Wageningen.