Wood Rose
Merremia tuberosa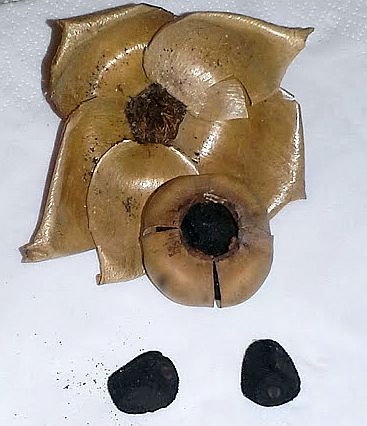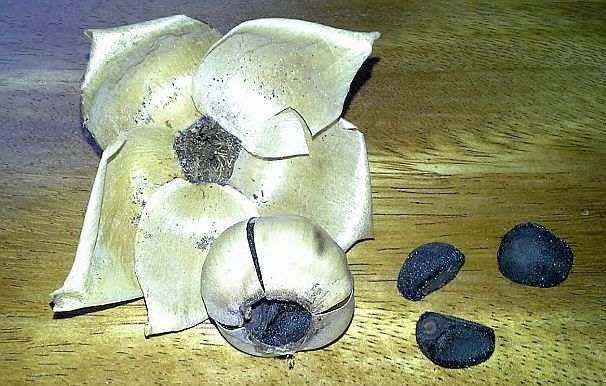 Photo credit: Suzanne L. Noel
These Photos are of plants growing in Costa Rica.
The Wood Rose is related to the
Mary's Bean, Merremia discoidesperma
, but its seeds distinctly differ.
Unlike the Mary's Bean, the seed pod of this plant contains 4 seeds, similar to pods for
Ipomoea
spp., e.g., the
Railroad Vine, Ipomoea pes-caprae
Note also that the seeds of the Wood Rose are similar to those of
Ipomoea
spp., with which they are often confused,
but the Wood Rose seeds are larger, at about 12 mm.

Links
Hawaiian Wood Rose
- a Wayne's Word web page, showing seed pods and seeds
Hawaiian Wood Rose
- including seed comparison with the
Mary's Bean, Merremia discoidesperma