Mango
Mangifera indica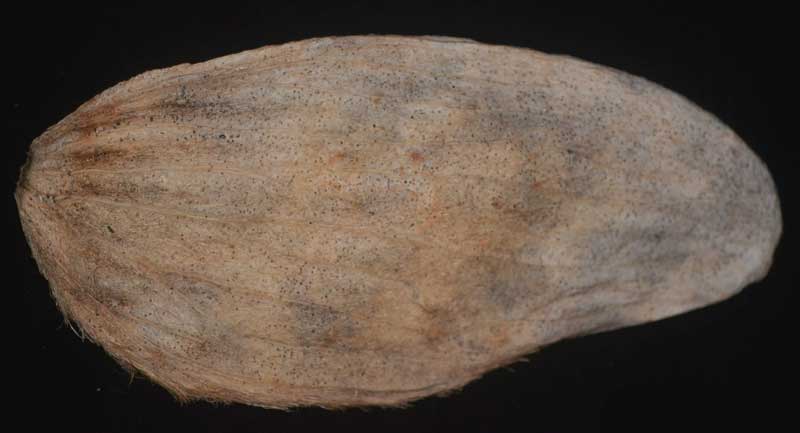 A drifted and dried Mango seed, about 115 mm in length.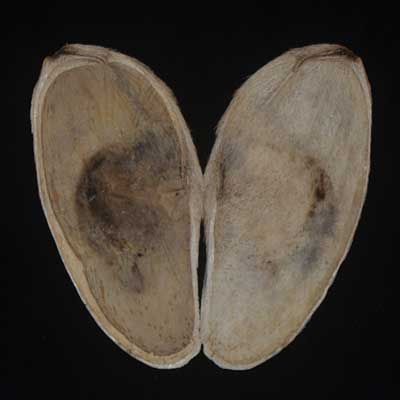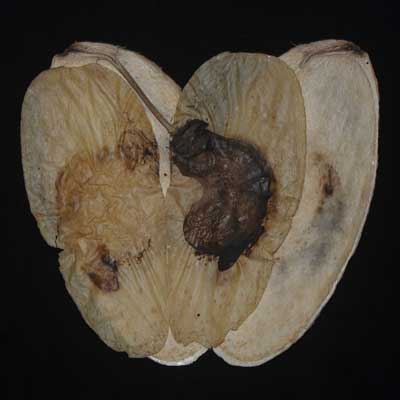 Inside the Mango's external seed coat is an "internal seed" (the endosperm) enveloped within a very thin, papery (when dried) layer.
A fresh, non-drifted Mango seed collected in Lillestrøm, Norway,
showing the remains of a fleshy exterior (left) and with the seed opened, the exposed endosperm (right) inside the seed.
Two photos above: John Erik Torsteinsen

Return to Top