Photo: Ed Perry
Orange Nickarbean
Caesalpinia ciliata

Common names: Mato; Small Yellow Nicker


Photo: Ed Perry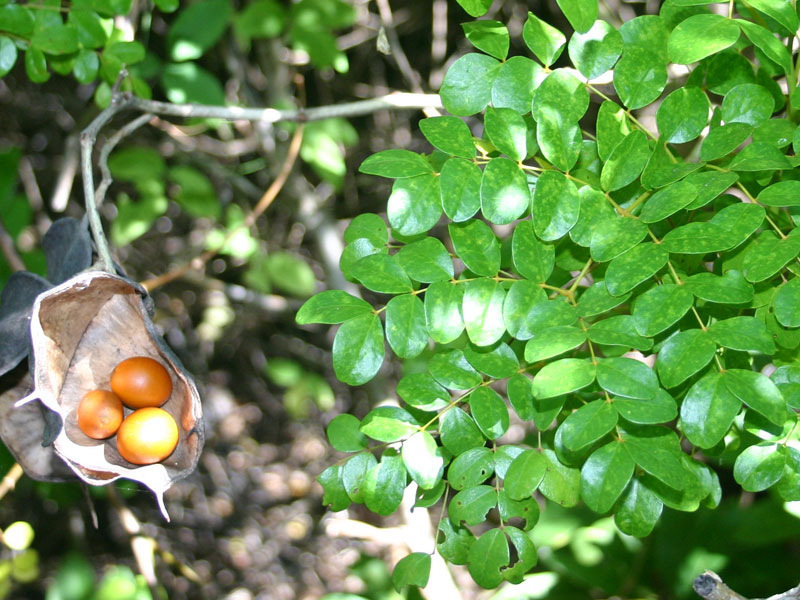 A 3
-
seeded, dried & opened pod and the adjacent leaves of
Caesalpinia ciliata
.
Photo
:
Ed Perry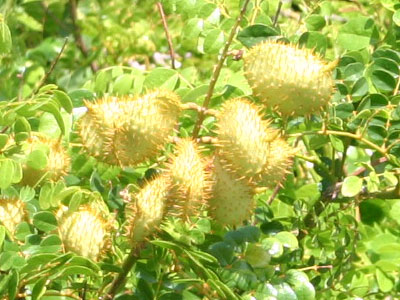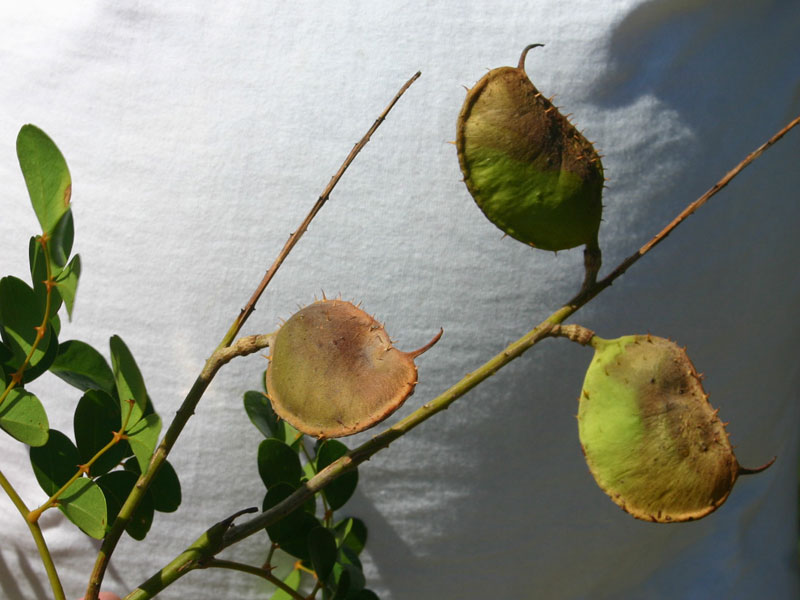 Seed Pods of
Caesalpinia ciliata
.
Note the spinose nature of some pods (left) vs the nearly spineless nature of other pods (right).
Photos
:
Ed Perry

Links
Includes a key, descriptions & figs of Caesalpinia spp., including C. bonduc, C. ciliata, C. culebrae, C. decapetala, C. major, C. portoricensis.

Return to Top

A Sea-Bean Guide: Orange Nickarbean (Caesalpinia ciliata)
ALL web pages © www.seabean.com --- All rights reserved.
ALL photos © www.seabean.com or other photographers individually credited.
Use of ANY photo without written permission is prohibited!