Baobab
Adansonia digitata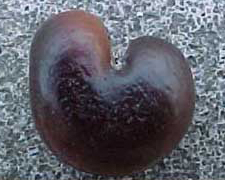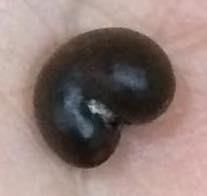 Photos: © Ed Perry (left); ©Melissa Collier (right)
We have an ocean crosser, 4 years from East Africa, into the South Atlantic, and then the North Atlantic...
provided it didn't come from an exotic planting somewhere in Florida!

Ed Perry found a seed (above left) washed ashore in the Sebastian Inlet area, along the central eastern coast of Florida (USA).
Oceanographer Curtis Ebbesmeyer states: "Ed Perry's report is the first I know of for a natural drifter from the Indian Ocean to into the North Atlantic Ocean."
Another seed (above right) was found washed ashore on Sargent Beach, Texas (USA) on May 2, 2018 by Melissa Collier.

Ruler hash marks are 1/16 inch.
Seed is slightly greater than 3/8 inch wide.


Photo by Ed Perry





Photo by Ed Perry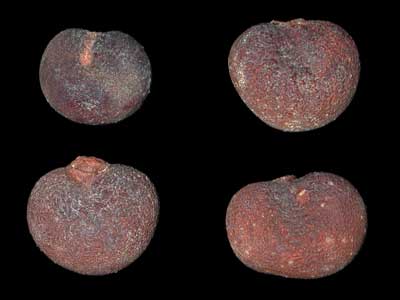 Images of non-drifted seeds.

Return to Top