Spirula spirula
This pure white spiral-shaped shell is actually the internal structure of a small, deep water, oceanic squid. Usually less than an inch long, the shell of the Spirula spirula (also known as a Ram's Horn) has gas-filled chambers that allow the squid to move up and down in the ocean.

When the squid dies, its chambered shell with air pockets (like a Nautilus) floats to the surface. Caught by wind and waves, the shells may eventually wash ashore. They are very fragile, so be careful and don't cram it in your pocket.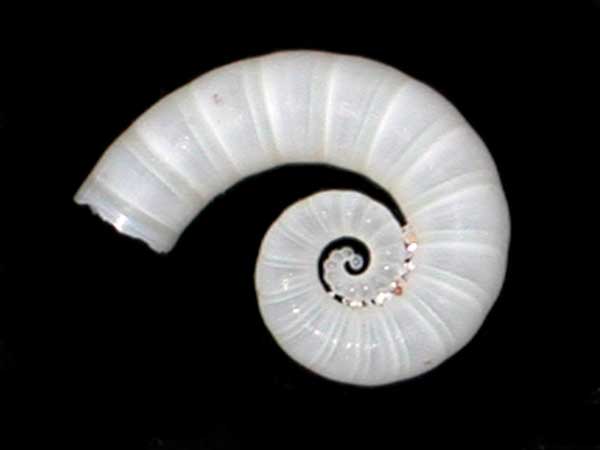 Size is 2
.
1 cm (about 0
.
83 inches) across.
The illustration below, taken from page 67 of "
The Little Book of Sea-Beans and Other Beach Treasures
",
shows the position of the internal shell inside the living animal.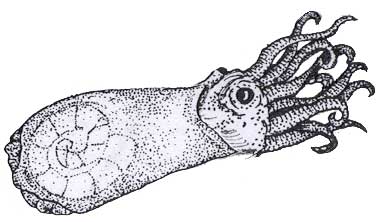 Although this website is dedicated to sea-beans,
"things that float and wash ashore" are often of interest to sea-beaners.


Links
Tree of Life - photos of the animal

Return to Top