www.Seabean.com Business Cards
Business cards for www.seabean.com are available for download via this web page. In Microsoft's Internet Explorer web browser, right-click on the particular graphic that you'd like and choose to "Save Picture As". Then, supply a filename to store the file on your local system.



These images may be used for purposes of promoting sea-beans, the annual sea-bean symposium,
and the www.seabean.com website.

If you'd like to receive printed business cards for individual distribution to others, let me know!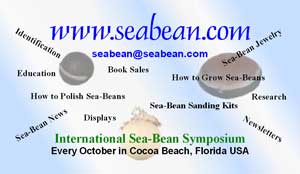 300 pixels wide, 174 pixels high, 72 pixels/inch (for web pages, 11 KB)
Click
here
for 300 pixels wide, 174 pixels high, 300 pixels/inch (for printing, 70 KB)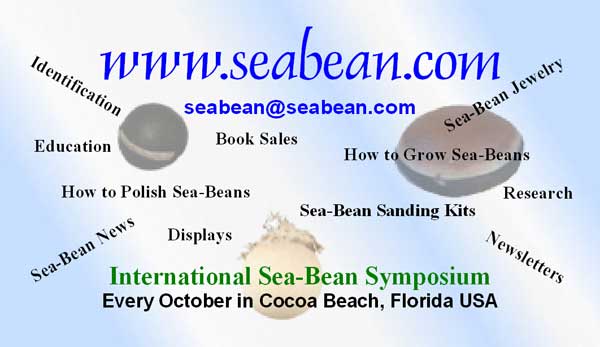 600 pixels wide, 347 pixels high, 72 pixels/inch (for web pages, 28 KB)
Click
here
for 600 pixels wide, 347 pixels high, 300 pixels/inch (for printing, 172 KB)
Need the original? ...the largest image I have? Click
here
for 1062 pixels wide, 615 pixels high, 300 pixels/inch (425 KB)

Return to Top